This weekend a bunch of us got back on the SnowCat and, for the more cold-tolerant, the sledge it was pulling behind, and drove a couple hours back to Creek Three, the place the ship had moored to unload. The ship and indeed most of the ice it was attached to had long gone, but the vehicle tracks to and from that were imprinted during relief were still very visible.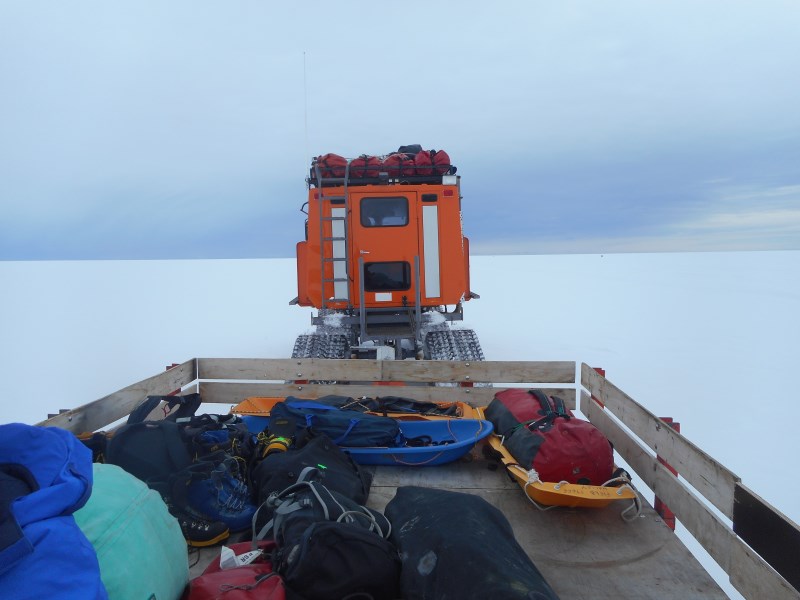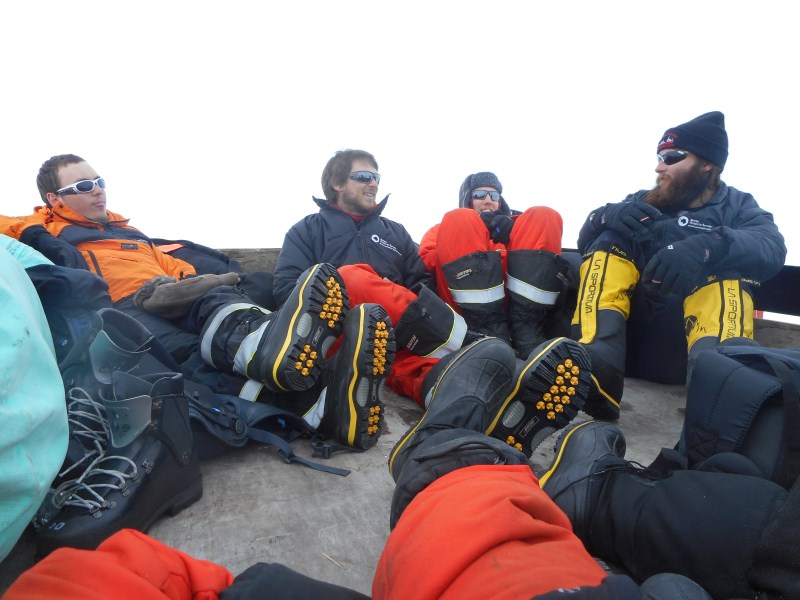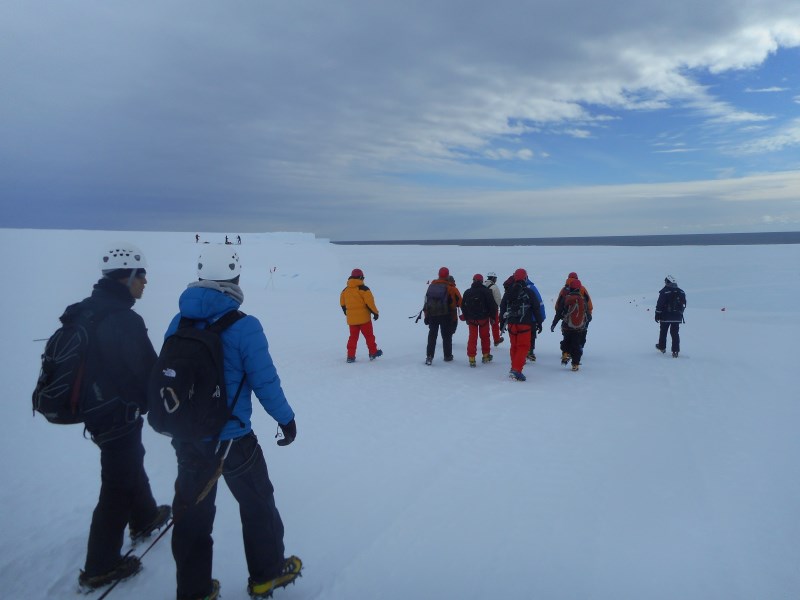 Our trip was to get out and stretch our legs. And arms, as it turned out, as the purpose of our trip was to learn how to ice climb. It was largely recreational but ice climbing is a fairly important part of our training here, despite the unwavering flatness of the terrain. We need to be able to get out of holes we fall into and, when we eventually wander further afield, we may need to climb to get to interesting places.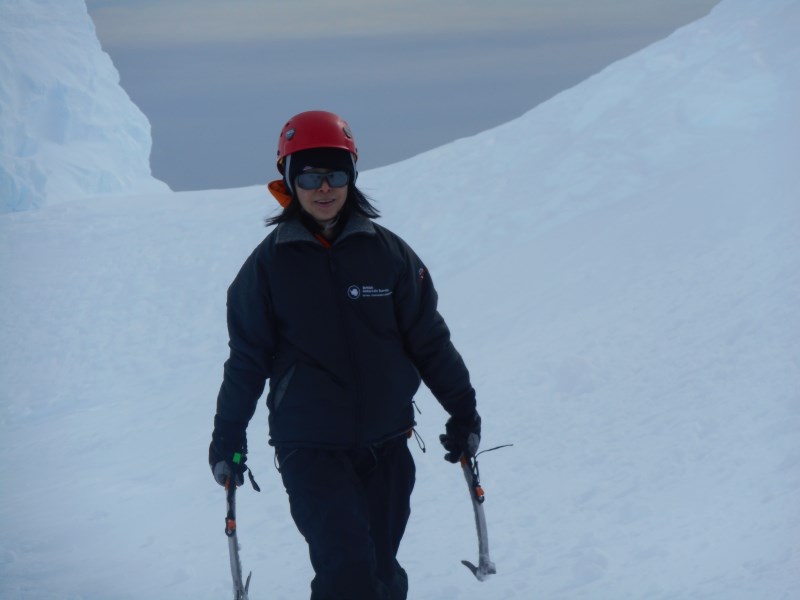 So, ice axes in hand (as demonstrated by Hue above), we learnt the art of ice climbing. It's fairly straightforward – much less thinking involved than regular climbing. Swing axe, kick crampon, pull up. That said, it feels a lot more tiring than regular climbing and my arms were pumped after just a few climbs. Might have something to do with my overall fitness and weight, though, rather than objectively being more exhausting!
For some, it was very easy. Others found it much harder. This chap, for example, took an innovative "leave your ice axes stuck as you dangle nearby" approach to getting up: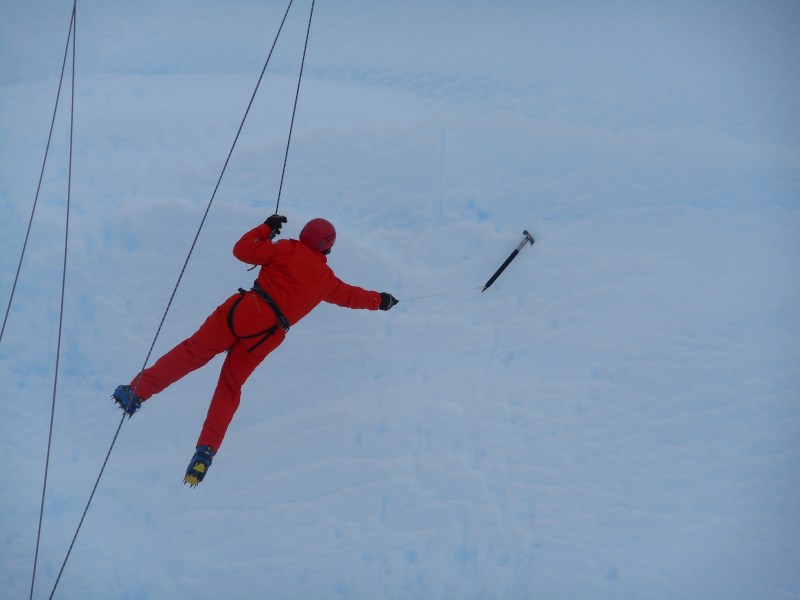 While these few took an equally creative approach to belaying (don't worry, in the middle of that is someone doing their job properly):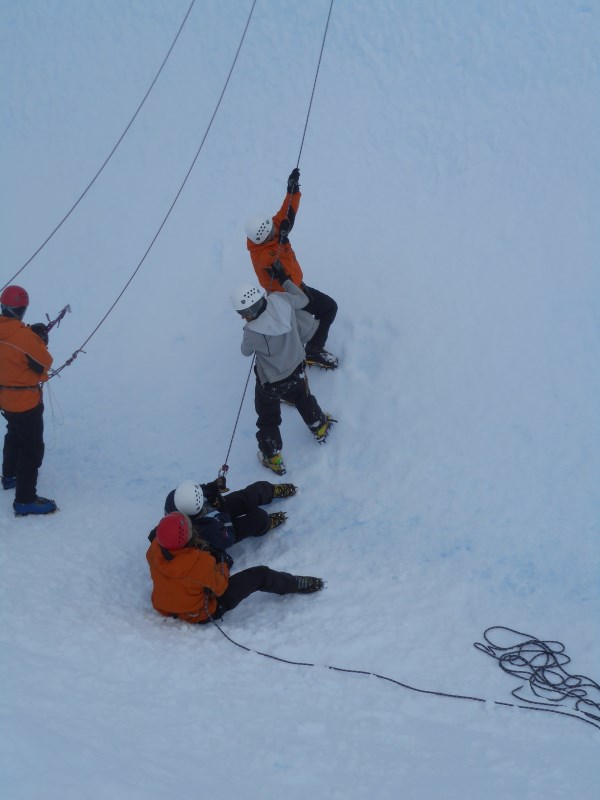 It was great fun! It's very satisfying, somehow, to haul yourself up a sheer edge that otherwise looks impossible to climb owing to being smooth, crumbly and steep. And the view behind us was stunning too – the sea, dark and brooding. It always looks dark and Mordor-esque, does the sea – I think it is the contrast with the bright and overwhelmingly white snow we see the rest of the time…