A few days ago, we witnessed the first sunset in months. It looked like this: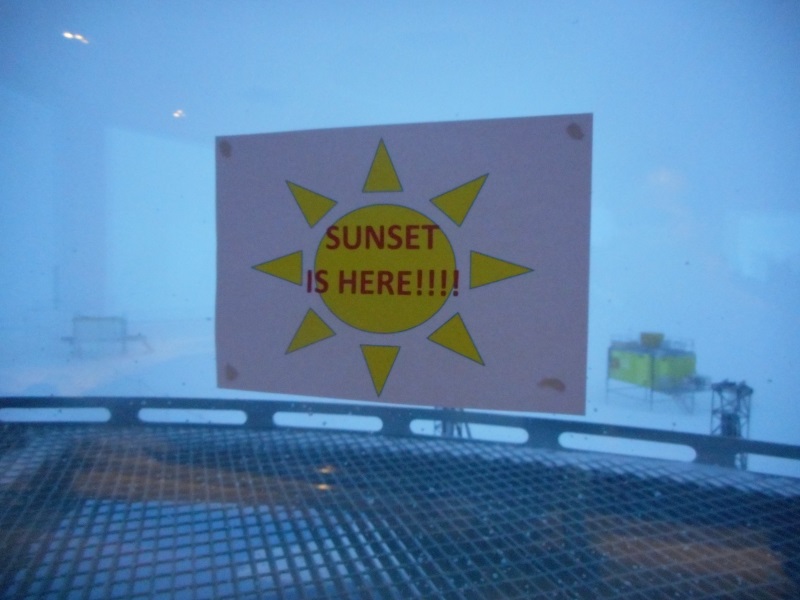 (sunset courtesy of meterologists…)
It was still bleak weather and we'd not seen the sun, much less the sunset for two weeks.
However, tonight, I got to see it go down much more convincingly as it slid below the horizon: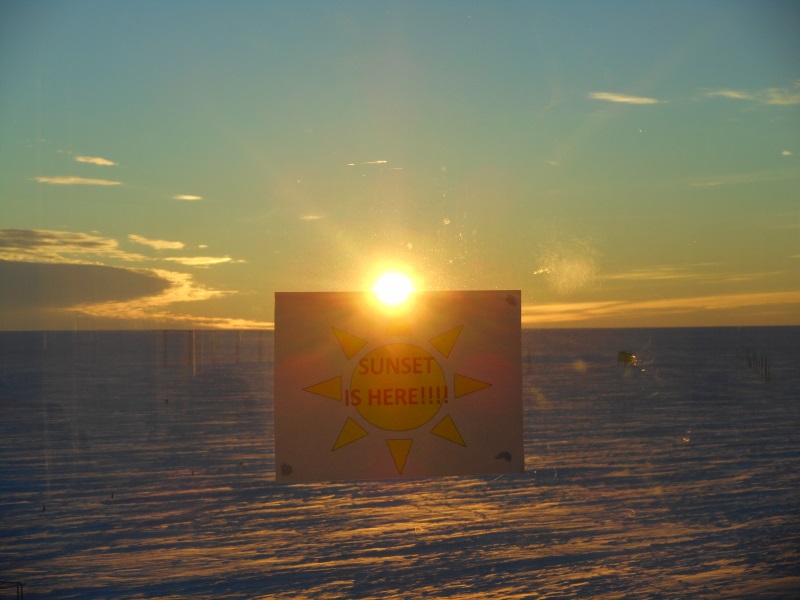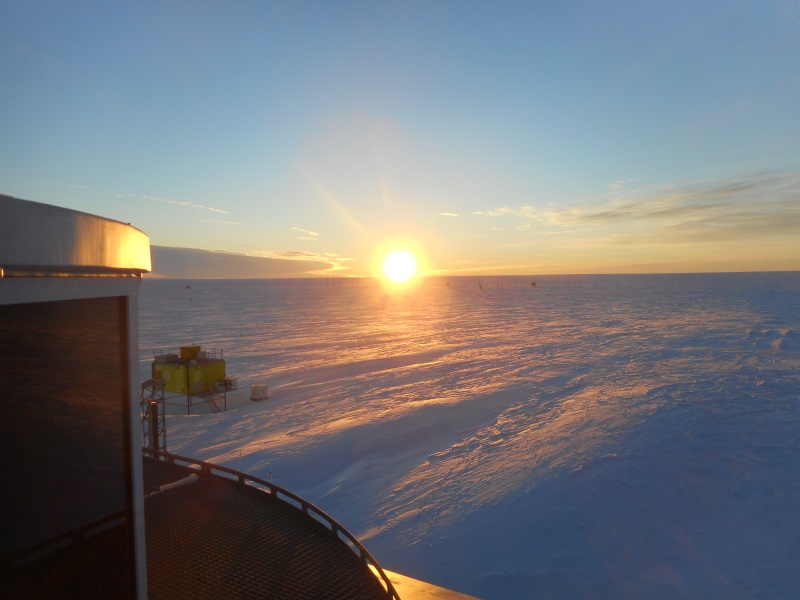 It then reappeared in a very similar-looking dawn a few minutes later: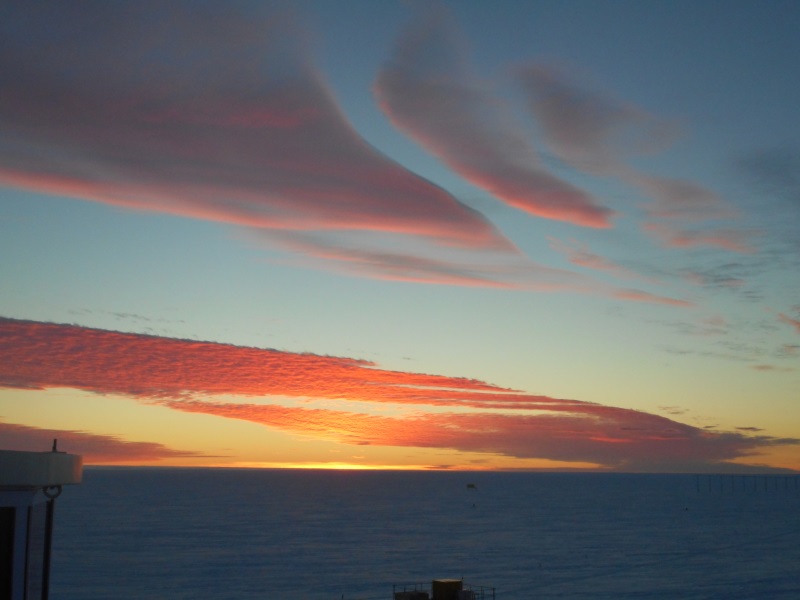 Days will rapidly shorten now. In the next three and a bit months, we  transition from 24-hour daylight to 24-hour darkness, losing 18 minutes a day. It will be nice to have a day-night cycle again. Previously, the days were timeless and the hour of the day was a but a number on our F-91W watches; now, there is more a sense of morning and afternoon and "getting late in the day".
I imagine that the photos fail, as they always do, to convey the beauty of the sunset. At that time of day there's usually just one person, our meteorologist, in that room. Today, though, there were a few more who were interested in watching: